about us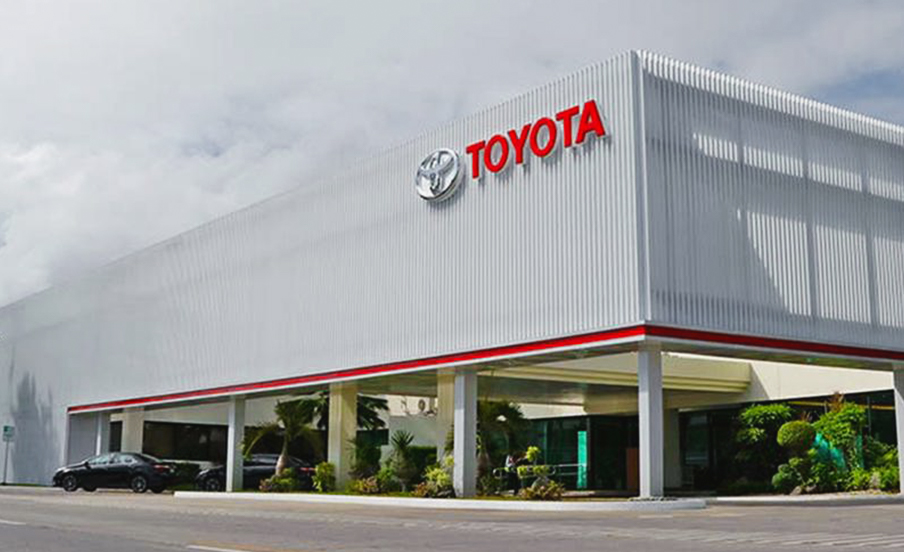 Toyota Motor Philippines Corporation (TMP) is the largest automotive company in the country, with the widest vehicle line-up of 21* Toyota models. It has 63* dealers nationwide, including Lexus Manila, Inc., for its sales distribution and service centers.
TMP was incorporated on August 3, 1988 as a joint venture of the following business entities:
GT Capital Holdings, Inc. (51%)
Toyota Motor Corporation (34%)
Mitsui & Co., Ltd. (15%)
TMP'S head office and manufacturing plant are located inside 82-hectare Toyota Special Economic Zone (TSEZ) in Santa Rosa City, Laguna. TSEZ is also home to a number of investors performing strategic roles in the manufacture and export of automotive products to ASEAN, Japan and other parts of the world. The Marketing Office of TMP is located at the 28th and 31st floors, GT Tower International, Makati City.
TMP currently produces the best-selling Innova and Vios. Its existing manufacturing plant has the capacity to produce over 51,000* units per year on two-shift production operations. TMP operates with ten (10) organizational units: Marketing, Manufacturing, Production Control & Logistics, General Administration, Comptrollership, Treasury, Purchasing, Corporate Affairs, Vehicle Lgistics and Affiliate Operations Support & Audit. As of end of 2017, the company has a 1,894*-strong workforce, composed of office and production Team Members.
* As of December 2017
our vision
To be the No. 1 automotive company where GREAT PEOPLE work as a TEAM to provide the BEST products and service to our CUSTOMERS
our mission
Driven by the will to serve, we, hereby, commit ourselves:

To dominate our markets through dynamic selling and timely delivery of attractive products, with excellent customer service and continuous product improvement
To produce vehicles and components of outstanding quality, using advanced technology, continuously improving methods and environment-friendly processes while maintaining safe working conditions
To sustain Company profitability, stability, productivity, and growth by efficiently engaging in effective financial and resource management for the collective gain of the Toyota Family and the society we serve
To sustain Team Members' morale and productivity by developing their full potential and total well-being, and by establishing mutual trust, mutual responsibility and harmony through open communication